Take the fast track to your new compressor: our compressor form for your inquiry!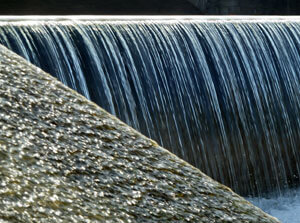 The oil-free screw compressors of the German manufacturer Renner use water instead of compressor oil for lubrication, cooling and sealing.
The advantages of water-injected screw compressors are convincing in every respect:
Compressed air without oil supply
No disposal of critical substances like waste oil
2-year guarantee
Low maintenance costs
Water-injected air compressors are available as screw compressors from 18.5 to 120 kW
direct powered
with electronic control
optional
with or without frequency converter/speed control
For the low capacity range where oil-free compressed air is essential, we alternatively offer scroll compressors from 1.5 to 30 kW
with air receiver/air tank (in acc. with AD 2000-directives)
with sound insulation
with refrigeration dryer
as multiple unit
Oil-injected compressors have a compact, powerful and robust construction. Due to the wide variety of models they offer the right solution for your application. Oil-injected compressors are available as piston compressor
from 1,5 to 8 kW for hobby and craft
from 4 to 11 kW for small businesses and industry
We offer a highly powerful and compact range of oil-injected screw compressors with power rating from 2.2 to 355 kW and discharge pressure of up to 15 bar.
Available equipment depending on model:
with air receiver/air tank
with sound insulation
with refrigeration dryer
with frequency converter/speed control
as Booster screw compressor (free air delivery of max. 10.5 m3/min., with in increase in pressure at the 1st stage of up tp 40 bar final pressure).
We are looking forward to advise you! Please use our compressor form for your inquiry!
System of heat recovery – protect the environment and save money!
Usable heat is a byproduct of oil-injected screw compressors applications. With a system of heat recovery you can regain up to 85% of the energy used as hot air, industrial water or heating water. The heat recovery is accomplished either through an integrated plate heat exchanger or with an external heat exchanger box in compliance with the compressor.
Please contact us!
Also available:
refrigeration dryer to treat the compressed air
air receiver/air tank from 90 to 10,000 litres
electronic controls
Ultrasonic Leak Detector – locate costly leaks in your compressed air system!
Suitable maintenance units and filters
The acquisition of a new compressor might be eligible for BAFA. Pay attention to the following notes, available as download.

Flyer of German BAFA funding programme (in German)

Instructions for filling in the form (in German)

Information of the Federal Office for Economic Affairs and Export Control (in German)