Air Gun with Scraping Ability Removes Stubborn Debris
EPUTEC´s Soft Grip Super Air Scraper is a safety air gun designed to help remove the most stubborn debris found within industrial facilities.
What is the Soft Grip Super Air Scraper?
The patent pending design uses a scraping blade to assist the powerful compressed air flow removal of debris. This product is perfect for removal of caulk, gaskets, sealant, adhesives, tape, paint, stickers, labels, grease, lubricant and difficult to sweep metal chips, flakes or discs. It will help keep your machining tables, sub plate and assembly stations clean and functional.
The corrosion resistant steel scraper is attached to a 2″ Flat Super Air Nozzle and a 3/4″ extension provide the strength and durability necessary for many of your toughest cleaning and housekeeping challenges. Extensions for the Soft Grip Super Air Scraper are available from 6″-72″ long to aid in cleaning table tops, inside machines, reaching the floor or other remote surfaces. Chip shields are also available.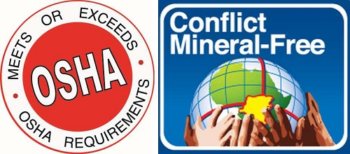 Model
Air Consumption
Force
Sound Level
SCFM
SLPM
Ozs
Grams
dBA
1144
22
622
22
624
77
Modell 1244 Soft Grip Super Air Scraper
| Modell | Beschreibung |
| --- | --- |
| xxxx | Soft Grip Safety Air Gun BP1200 (Modell 1230) |
| 1144 | Super Air Scraper replacement nozzle |
| 902007 | Replacement scraper blade only |
| 901223 | Chip Shield for 3/4″ extension |
| 1132SS | 2″ Flat Super Air Nozzle Shim Set |