Swivel-joint Variacor®
The Variacor Swivel-joint can be used for all pneumatic tools and rigid tubing. The Variacor Swivel-joint offers you a maximum freedom to work with your air tool:
Lower costs: No bending of the hose anymore
Working comfort: Relief of the wrist
Effectiveness:Connecting directly to the tool, low pressure drop
Start your request now! Please contact us.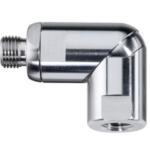 Swivel-joint 1/4″
| Type | Description |
| --- | --- |
| Connection | 1/4″ x 1/4″ |
| Thread | male / female |
| Flow rate | 12 l/s |
| Weight | 0.07 kg |
| Internal diameter | 7 mm |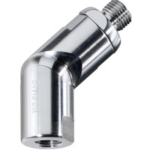 Swivel-joint 1/2″
| Type | Description |
| --- | --- |
| Connection | 1/2″ x 1/2″ |
| Thread | male / female |
| Flow rate | 30 l/s |
| Weight | 0.13 kg |
| Internal diameter | 11 mm |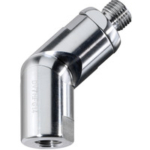 Swivel-joint 3/8″
| Type | Description |
| --- | --- |
| Connection | 3/8″ x 3/8″ |
| Thread | male / female |
| Flow rate | 30 l/s |
| Weight | 0.13 kg |
| Internal diamater | 11 mm |